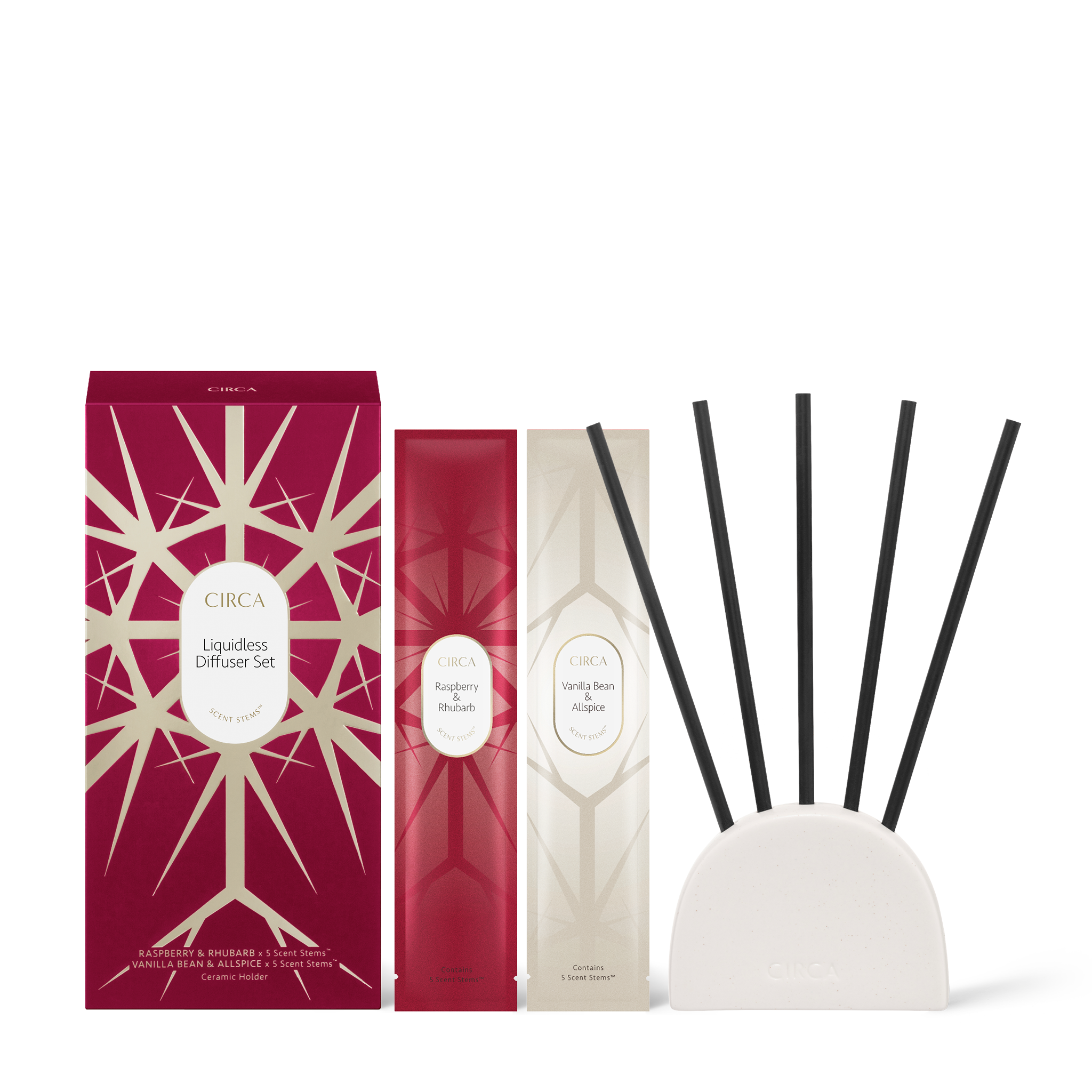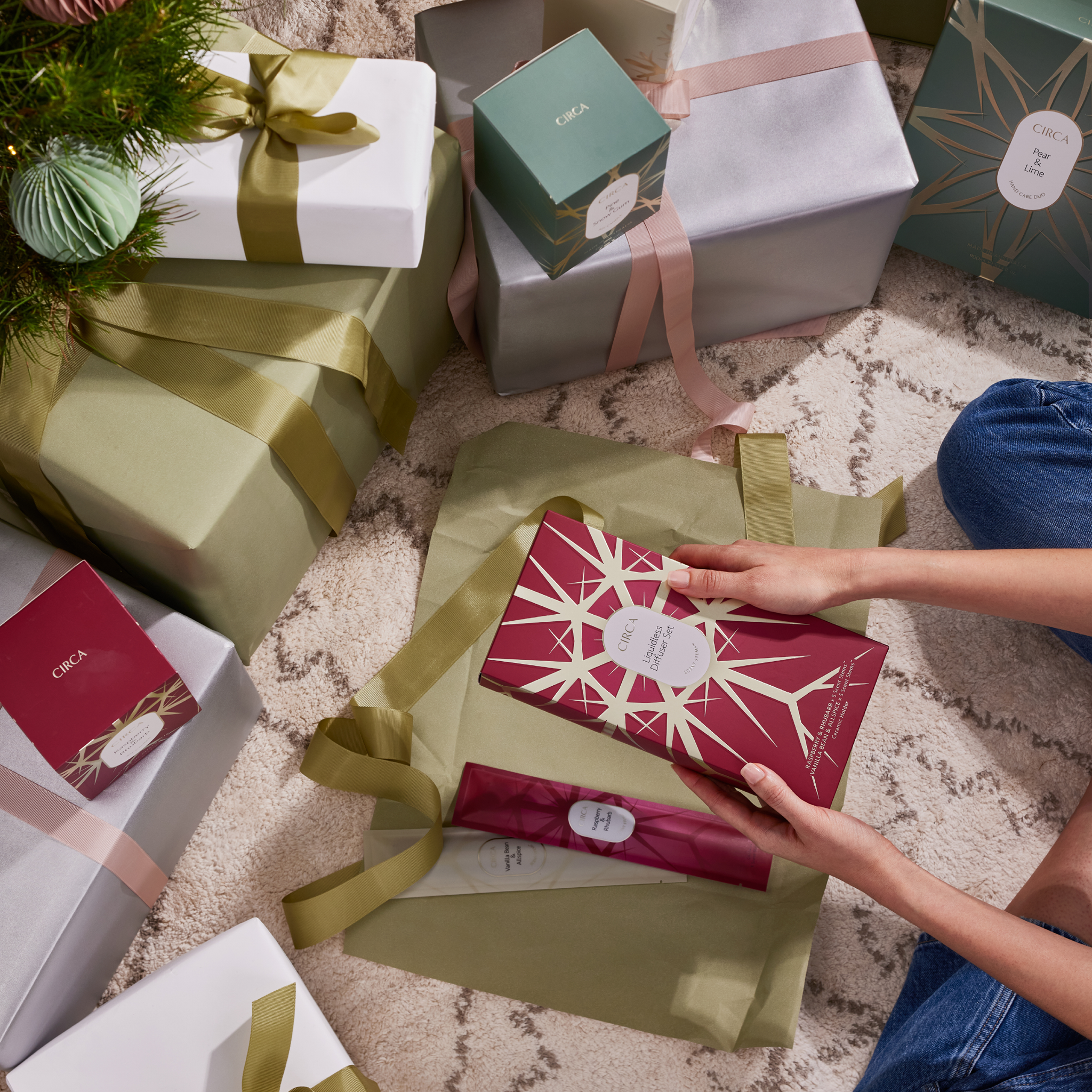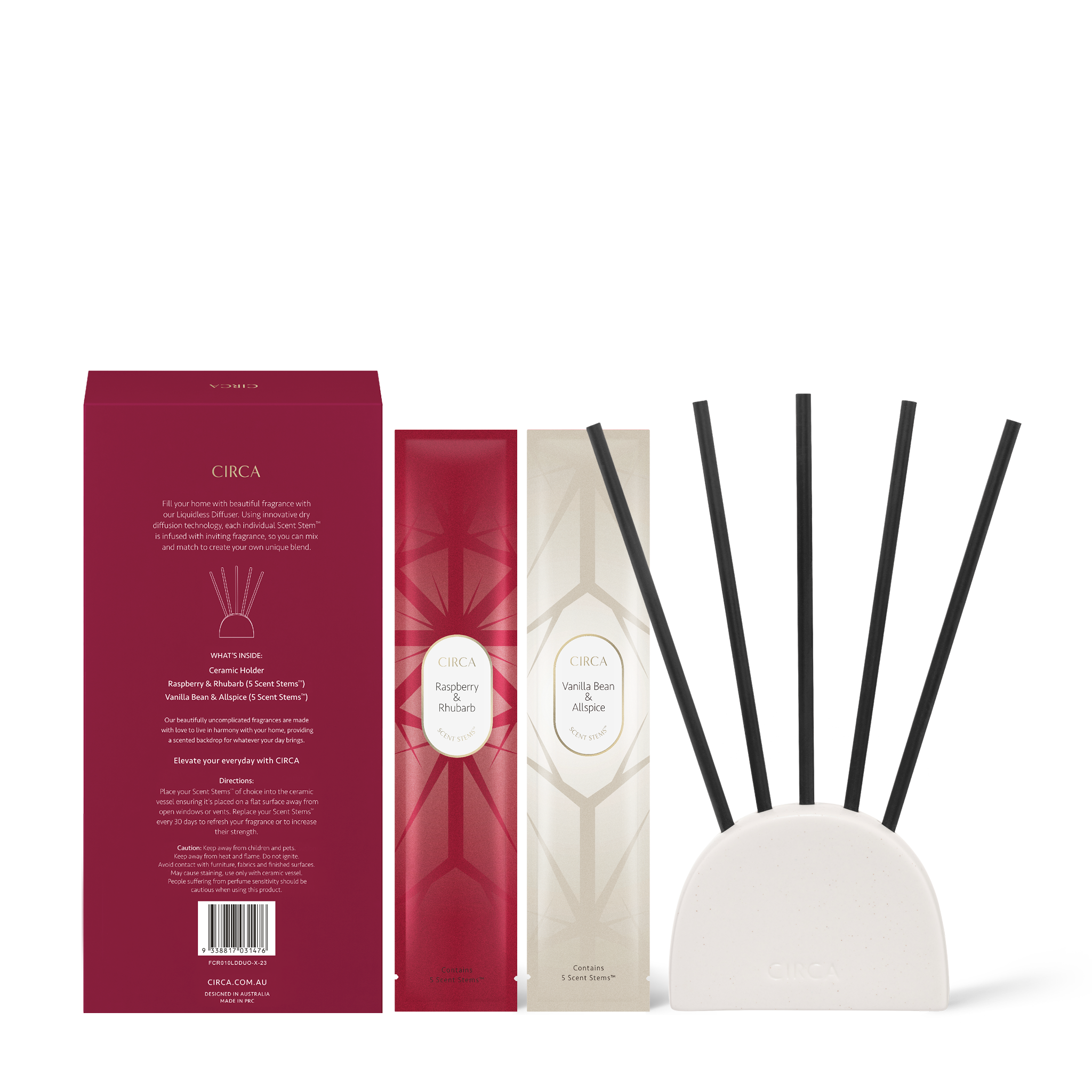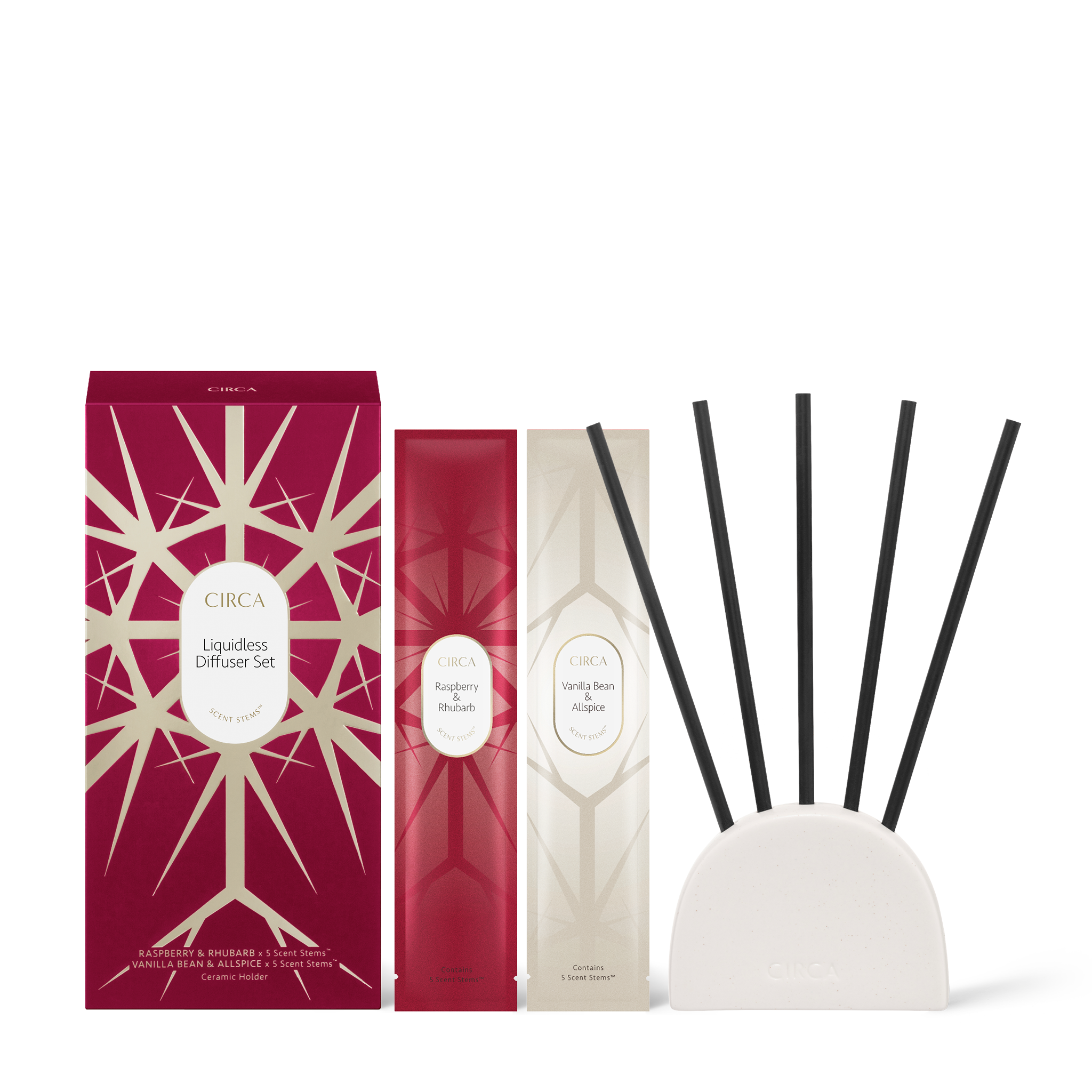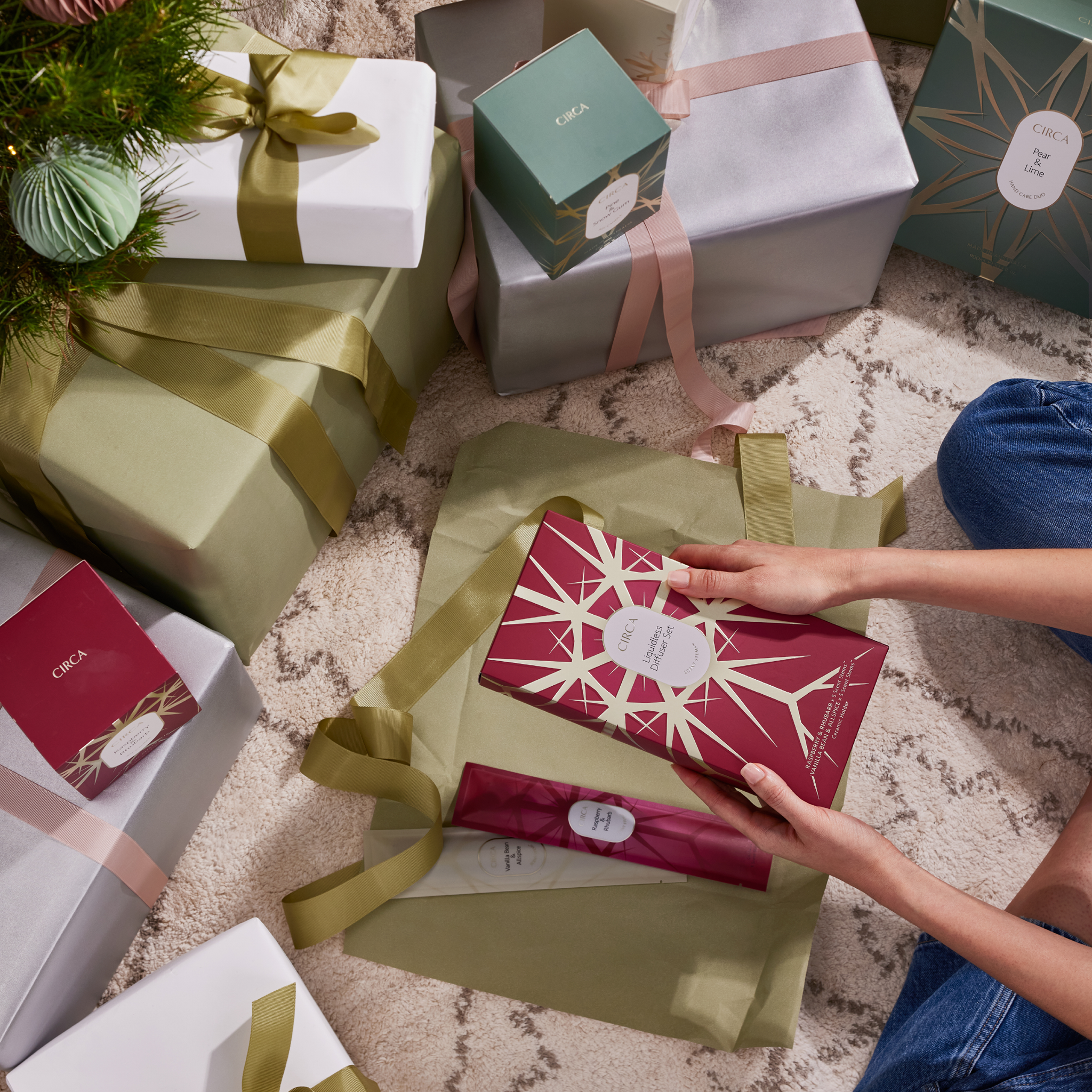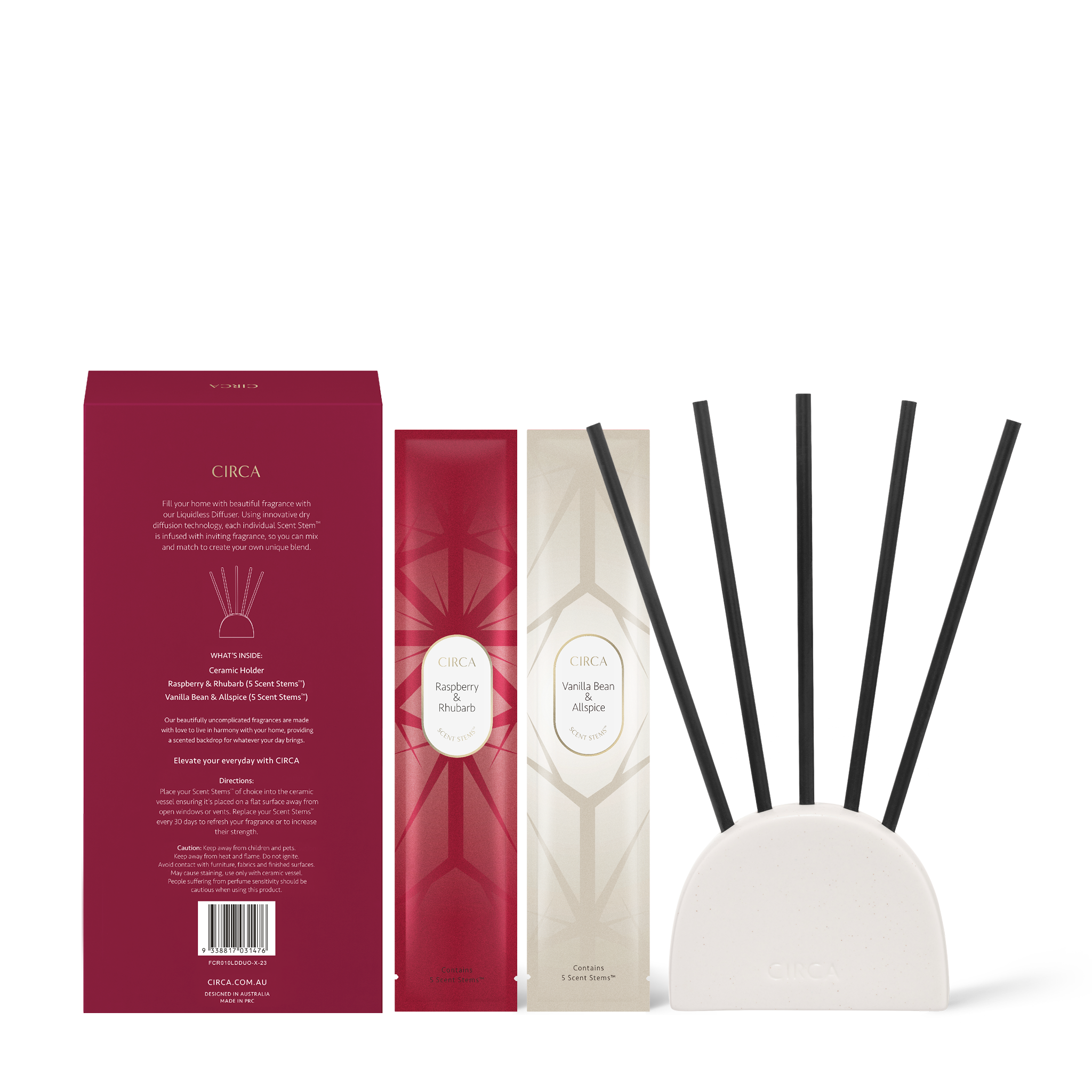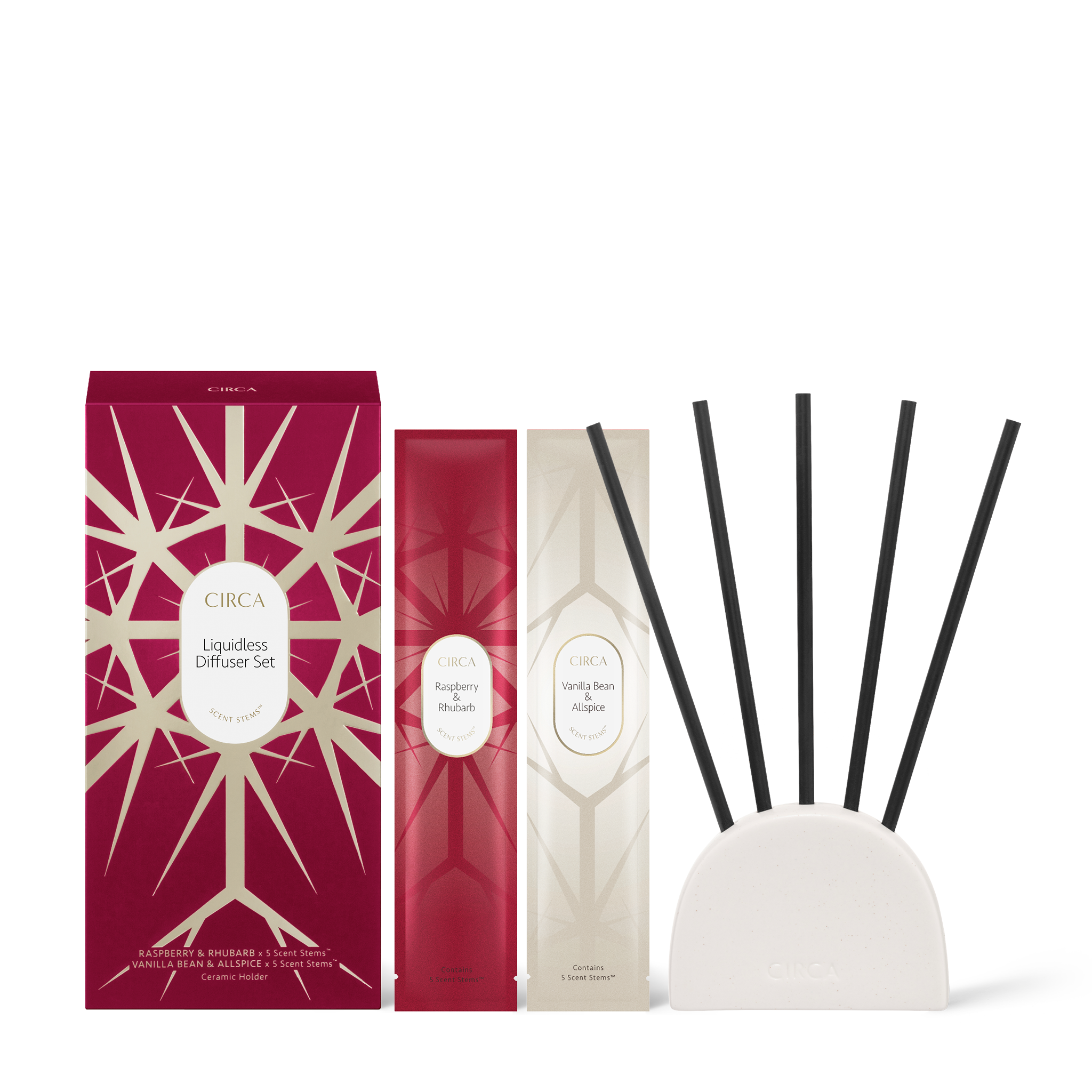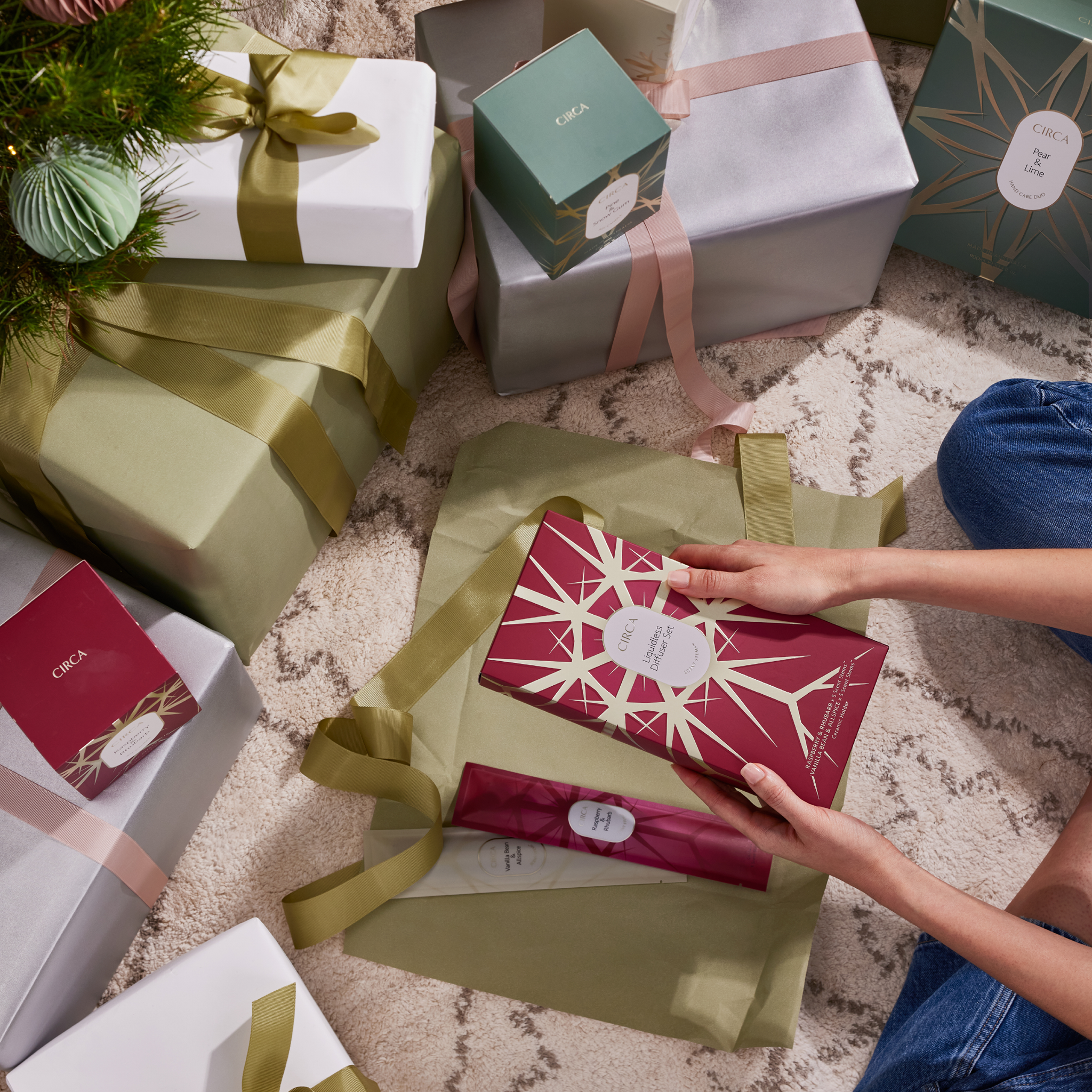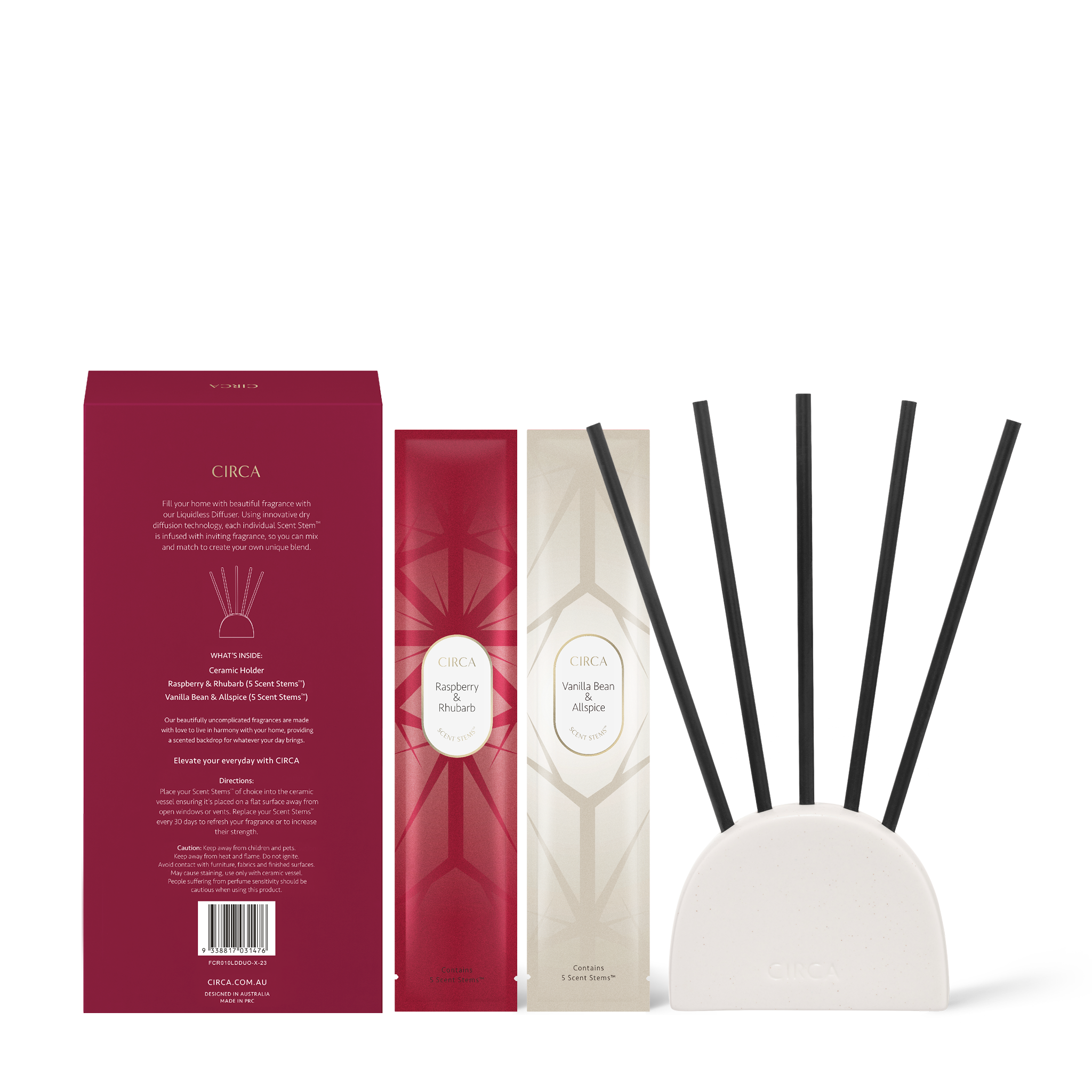 Limited Edition
Liquidless Diffuser Set
${ productYear }
Gift Set
Liquidless Diffuser Set
${ productYear }
Gift Set
Fill your home with beautiful fragrance. Our Liquidless Diffuser set uses the same dry-diffusion Scent Stem™ technology you've already come to love.
This duo set includes a ceramic holder plus two Scent Stem™ fragrances: Raspberry & Rhubarb and Vanilla Bean & Allspice.
Flameless & cordless, it's the perfect always-on fragrance solution for busy households.
or 4 payments of $11.24 NZD with Afterpay
Fragrance Notes
Vanilla Bean & Allspice with notes of Sandalwood, Patchouli and a Bergamot.
Top: Bergamot, Orange, Lemon, Caraway
Middle: Jasmine, Rose, Green Muguet
Base: Sandalwood, Patchouli, Vanilla

Raspberry & Rhubarb is full of festive cheer with additional notes of Lime, Berry and Cream.
Top: Green/Fruity, Citronella, Lime
Middle: Raspberry, Berry, Rhubarb
Base: Musky, Raspberry, Cream
Fragrance Intensity

Strength Value: 4.5
The most intense of fragrance that fills the room, suitable for a large area where the fragrance throw will go far.
Instructions Place your Scent Stems™ of choice into the ceramic vessel, ensuring it is placed on a flat surface away from open windows or vents. Replace your Scent Stems every 30 days to refresh your fragrance or increase their strength. After 30 days the Scent Stems™ can be placed in recycling with other paper products.
Shipping & Returns

Orders within New Zealand are shipped from our Auckland warehouse for $6.99 or free for orders over $100. Shipping to the North Island takes 1-2 business days, and to the South Island takes 2-3 business days. For rural locations or orders containing Dangerous Goods (Fragrance Diffusers/Hand Sanitiser) please allow for an additional 2 business days.
*All delivery timeframes are an estimate only and Glasshouse Fragrances will not be liable to you for losses suffered or incurred due to delivery delays.

You can return an item within 30 days of it being dispatched by us, providing it's unused and in resaleable condition. T&Cs apply.