How to throw the ultimate Mother's Day soiree
Tablescapes don't need to be complicated to be beauitful. Throw on a crusp white linen cloth, then pick a signature shade or deck your table in an ombre of colours and tones down its length, using flowers, vases, placemats, napery and of course ambiance courtesy of our 60g candles. It's a simple way to impress your guests with a decorative detail.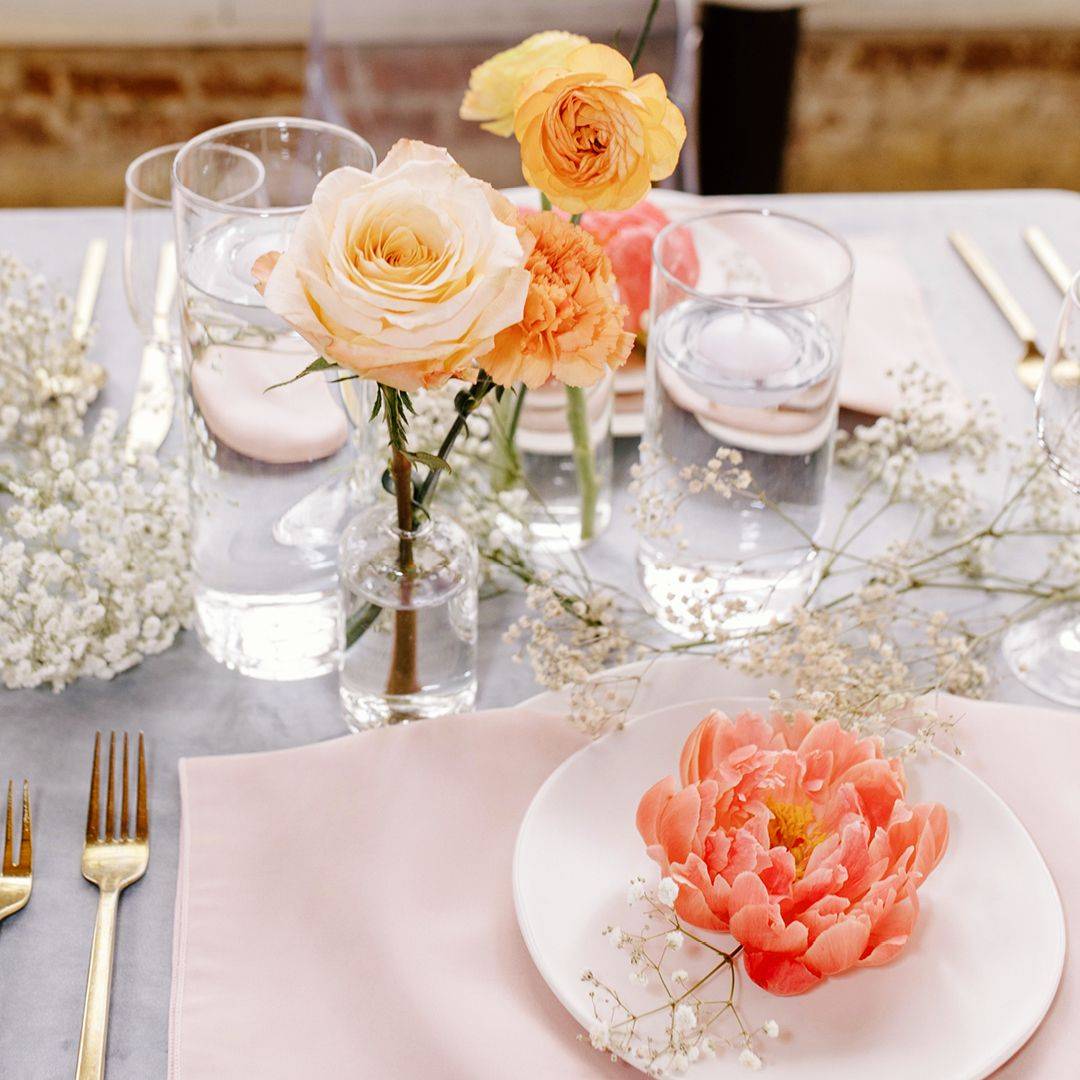 ---
It's the perfect occasion to share sweet sentimentality. Scatter thoughtful notes around the table
featuring warm messages to all the mums you know.
Feel the warm glow of connection
Scent can set the mood faster than all of the other senses. So fragrance your space according to your mood by selecting the right candle to light at the table. The latest, Lily & Rosewood, is a warming, welcoming floral that feels like a group hug, and comes in a soft, feminine pink shade. Cotton Flower & Freesia ignites a spark of vibrant energy. Rose & Lychee bubbles like a glass of Champagne (and encourages more lively conversation). For a laidback luncheon, light the wick of Narcissus & Patchouli. Or for a general feeling of joy, Jasmine & Magnolia is the best fit - it comes in a Liquidless Diffuser too.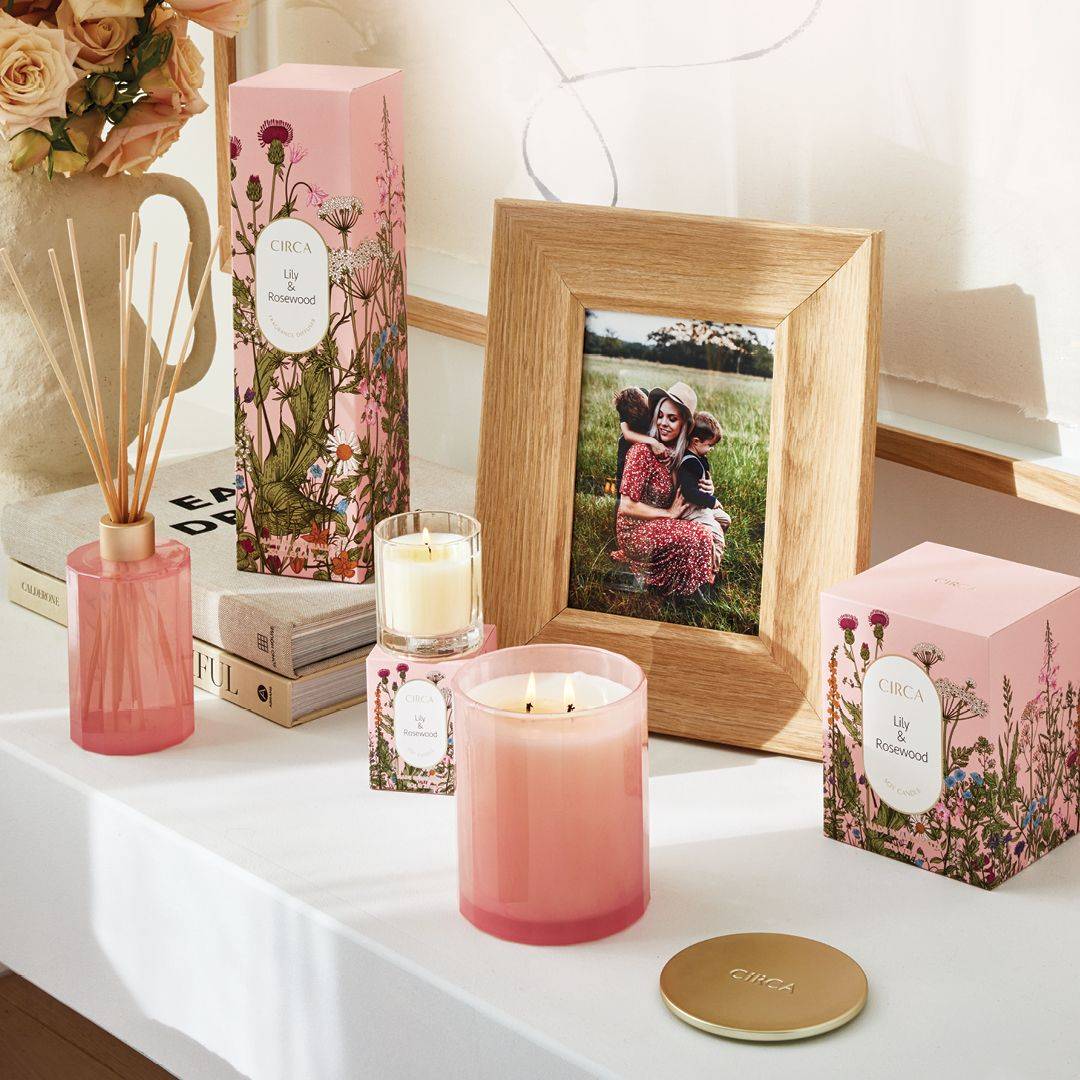 ---
To add a luxurious touch to your Mother's Day gathering, place a gift on each setting. The Jasmine & Magnolia Gift Bag Set is the sweetest collection of minis all pre-wrapped in the prettiest floral packaging. Place a coordinating present on the seat of the guest of honour too.
The Jasmine & Magnolia Hand Care Duo Set is a hardworking pair that sits pretty on a vanity. Or for something even more special, the Oceanique Fragrance Set is great value. It contains a 250mL Diffuser, a 450mL Hand Wash and a mini 60g Soy Candle, each in a matching energising scent
inspired by a fresh ocean breeze.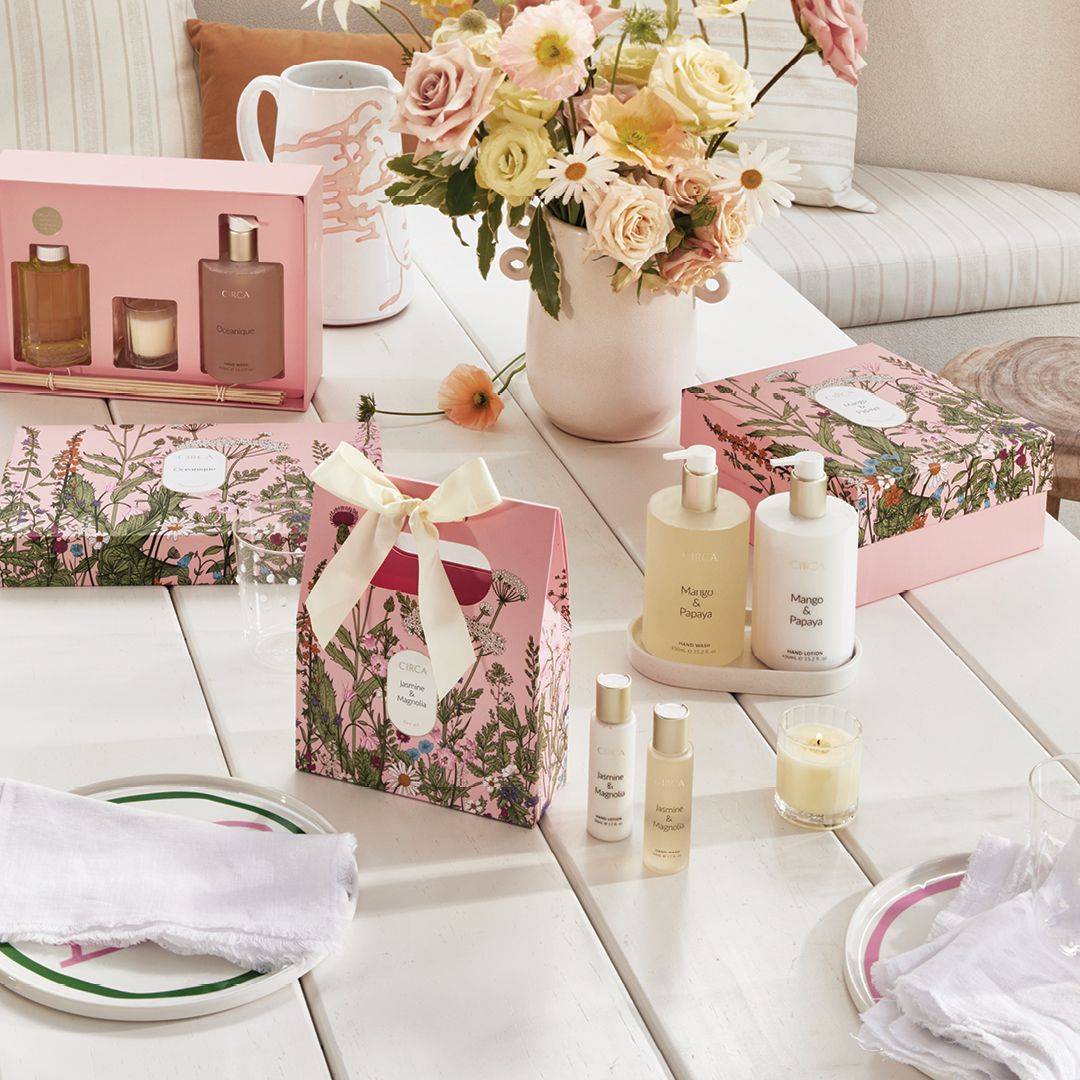 Shop the full collection of limited edition gifts that every woman will love here.