Three Ways To Say Thank You On International Friendship Day
Who comes to mind when you think of who's there for you?

It may be a friend who always lends a helping hand, the one with the witty combats to brighten your day or the one ready for a hug. Whether you need a laugh after a stressful busy week or a recommendation on the next family holiday destination, we can always rely on our friends.

So, if you're looking for an excuse on how to show your nearest and dearest how much they mean to you, it's International Friendship Day. A whole day dedicated to celebrating the people in your life and thanking them for all that they do. We've got you covered with 3 ways to do just that.
---
With a click of a button, they're just a ringtone away. It's rare you expect to receive a phone call when most of our communication is now done either through text message or online. Receiving an unexpected call and hearing a familiar friends voice on International Friendship Day will instantly brighten each other's day.
---
An evening in with some close friends, plenty of laughs, cheese boards, grapes and sophisticated wine is probably overdue. So, use International Friendship Day as an excuse to set a date with your friends to spend the day together and have some fun. If distance is in the mix, find a recipe you both love and cook together over FaceTime. You will be amazed at what a difference a few hours with a friend can make, adding a little calm amid the chaos.
---
A GIFT THAT KEEPS ON GIVING
There's no greater gesture than giving your nearest and dearest a gift, it's one way to show just how much you love and appreciate them. And if flowers are your usual go-to, consider giving a gift like our Hand Care Duo Set or a candle that they can enjoy for months to come.

For the friend who always lends a helping hand, our Jasmine & Magnolia Hand Care Duo Set will help keep their hands nourished, smooth and ready for the next time you need a hand.

For the loud and bubbly friend that always makes you laugh, consider gifting them a light and bright gourmand candle like Mango & Papaya that bring instant joy and a bubbly atmosphere to their space.

As for the friend always on the go and forgetful at times, our Liquidless Diffuser set is the perfect gift to scent their home without the worry of spills, especially if they have little ones and curious pets running around. Gone are their days of 'did I forget to extinguish the candle?'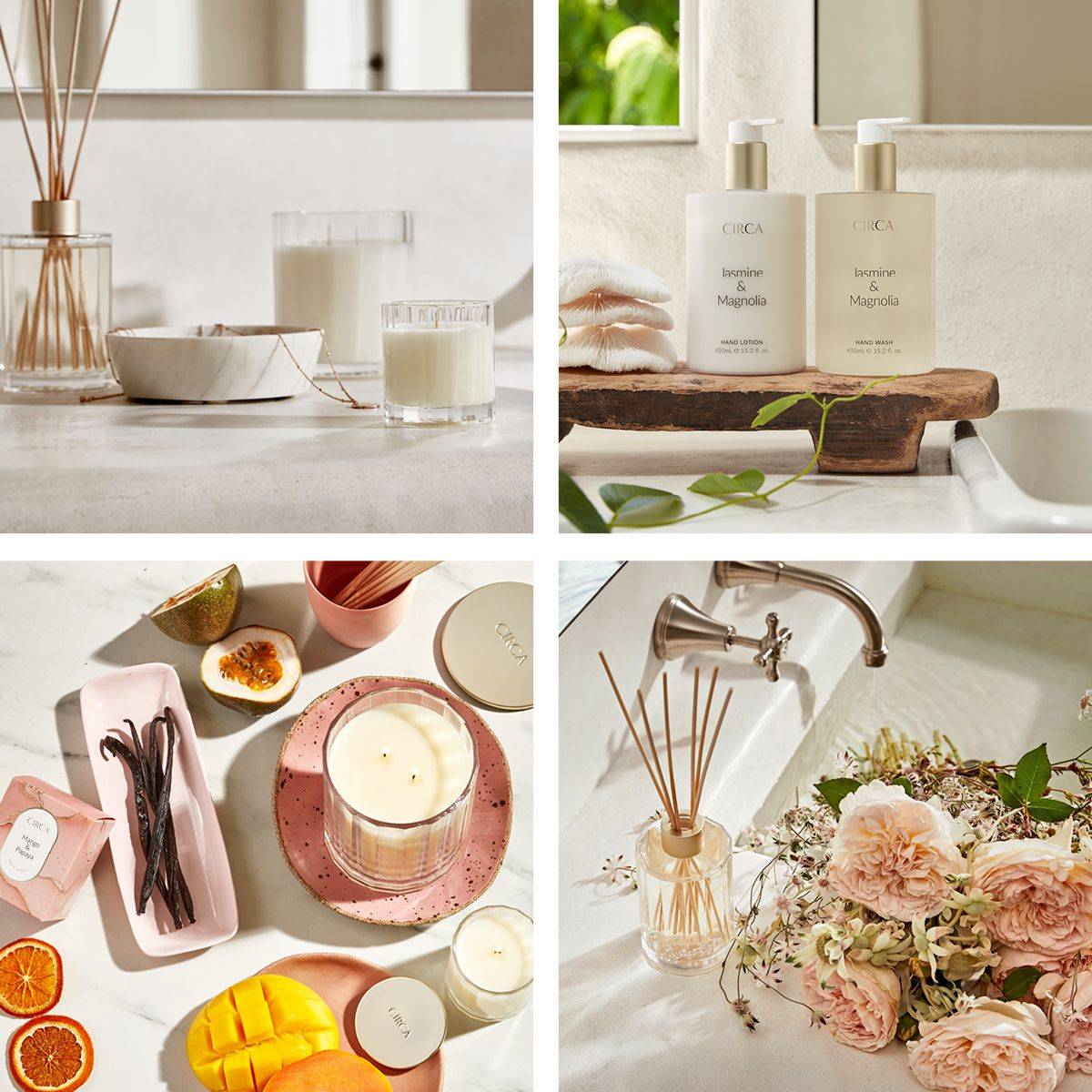 For more inspiration on friendship gift-giving, discover our range of beautiful scents here.